Font Size :
News
NEWS
A total of 1,968 athletes participated in the 20th Asia Masters Athletics Championships in Rugao City, Jiangsu Province, China, September 24-28, 2016 and over 50 new records had been set during this five- day competition.
"This was one of the most successful and impressive championships in the history of this biennial masters athletics championships of the region, despite the LOC facing the difficulty from the seasoning rain almost throughout the entire championships," said the president of Asia Masters Athletics (AMA) Mr Viwat Vigrantanoros.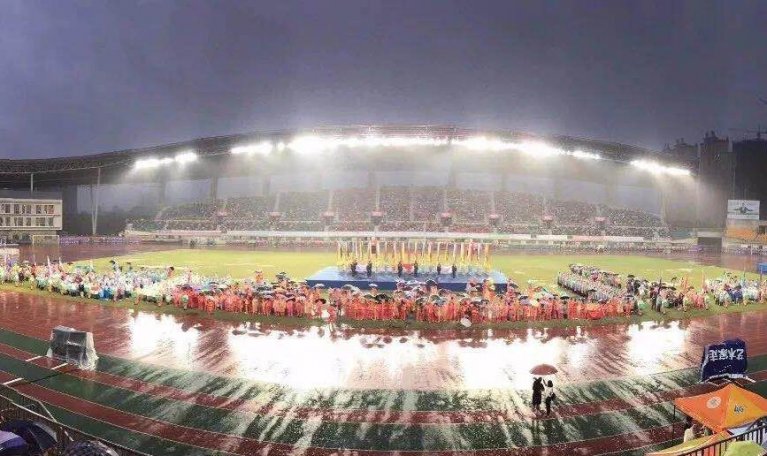 Rain had halted the entire afternoon program of one day, while many events had to be contested under the drizzling. But, the LOC admirably managed to smoothly carry on conducting the competition, even the two-hour closing ceremony which had to be conducted under the heavy rain shower also delivered the great impression.The closing ceremony, of course, not only impressed the participants from 17 countries, but also the President of World Masters Athletics (WMA) Mr Stanley Perkins who also witnessed the braved school girls and school boys who fought the rain to perform their marvelous task.
All the performers for the closing ceremony had to stand in the rain for not less than one hour before the formal closing ceremony started. The rain damped the beautiful of the show, but not the admiration in the heart of the audiences.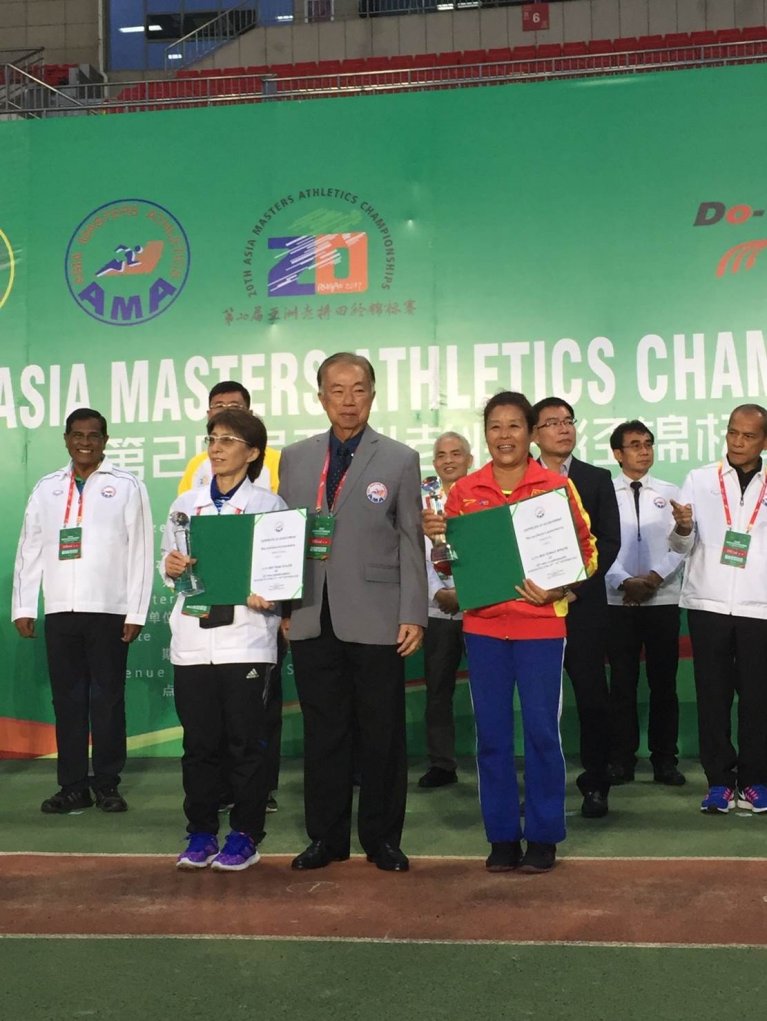 Of the five-day competition, 86-year-old Hiroo Tanaka of Japan who set the new AMAC record for men's 85 200 meters dash at 34.34 second and 71-year-old Teng Fu En of China, who marked the new record for women's 70 200 meters hurdles at 48.17 seconds, were selected the Best male and female athletes.
Hiroo, in bidding for the best male athlete title, impressively erased the old mark of 35.82 seconds for M85 200 meters dash set by Kimura Kizo, also from Japan, in 1996 in Seoul. While, Teng bettered her own mark of 50.17 seconds setting in Singapore last year.
Both Hiroo and Teng had achieved the AMA male and female Excellent Awards for 2016. They received USD200 prize each as the incentive together with the trophies. The awards were given during the AMA general assembly on September 26, 2017 at Jindu Jinding Grand Hotel in Rugao.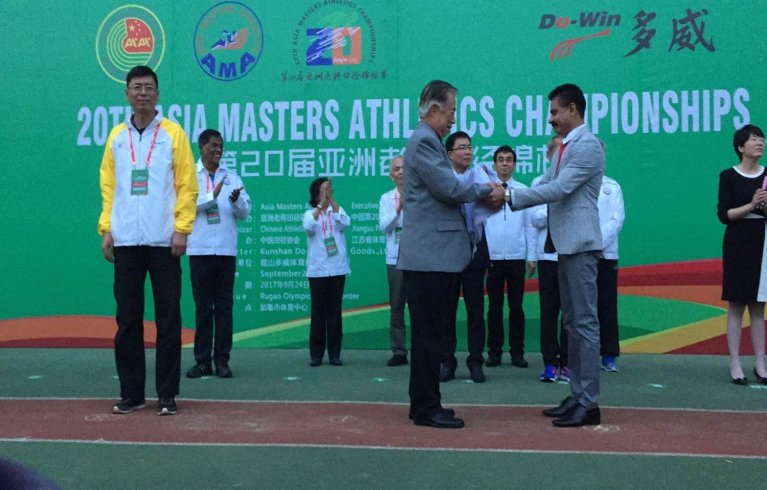 Meanwhile, at the general assembly, Sarawak city of Malaysia was selected the host for the 2019 championships after beating Mumbai city of India and Jakarta of Indonesia in the bidding.